Fashion ISH: #NYFW Celeb Where-Abouts FNO [Photos]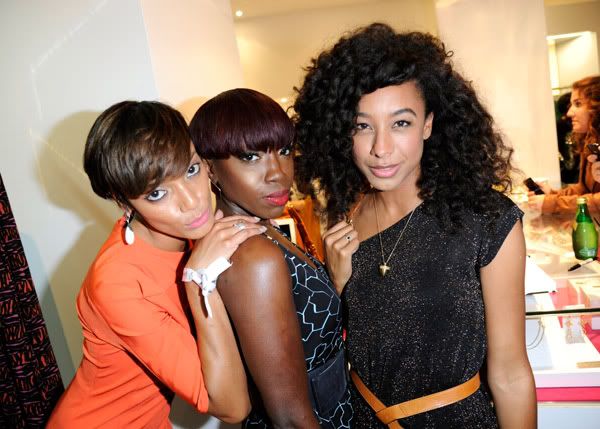 Natasha of
The YBF
did a great job keeping us in the loop as far as the celeb where-abouts in NYC last night.. check out the photos and commentary below:
New York City was on fire last night as
celebs
, athletes, models, designers, and all things fashion were on full display for Fashion's Night Out. The event--which is one of
fashion's
biggest nights of the year in sales and publicity--goes on in multiple cities acorss the country all on one night. But NYC had all your fave celebs, artists, and designers.
We gave you
LIVE pic updates
last night of which celebs were stopping where. Now we've got tons more pics inside....
Pretty ladies! Model
Selita Ebanks
posed it up with friends
Estelle
, who performed, and
Corrine Bailey Rae
at
Diane von Furstenberg
's celebration at her boutique.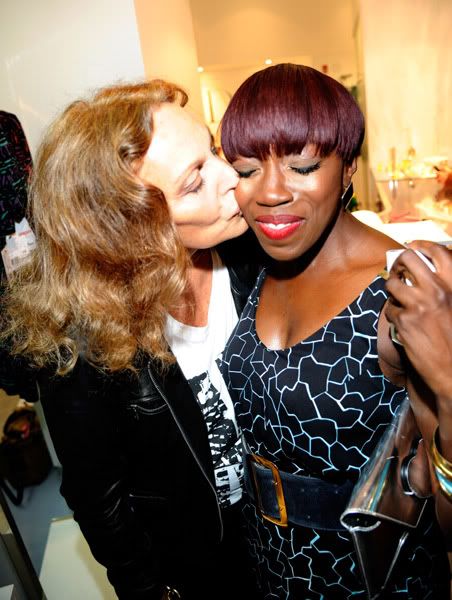 And Ms. Furstenberg herself was there to give out kisses.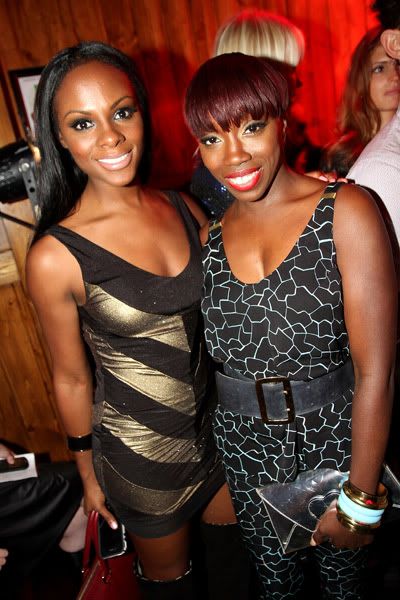 Friends
Tika Sumpter
and Estelle met up at the Vevo Music Celebration at The Darby before Tika hit up the Giuseppe boutique with the designer himself: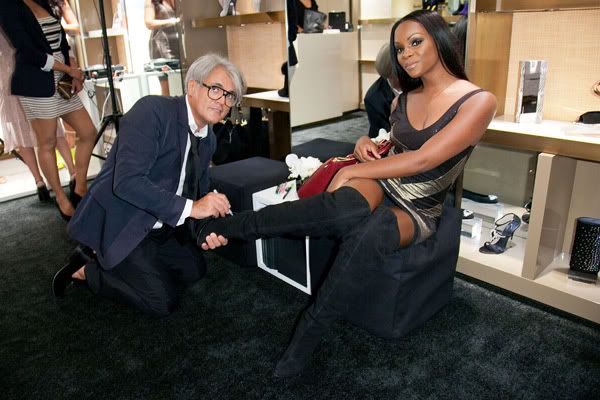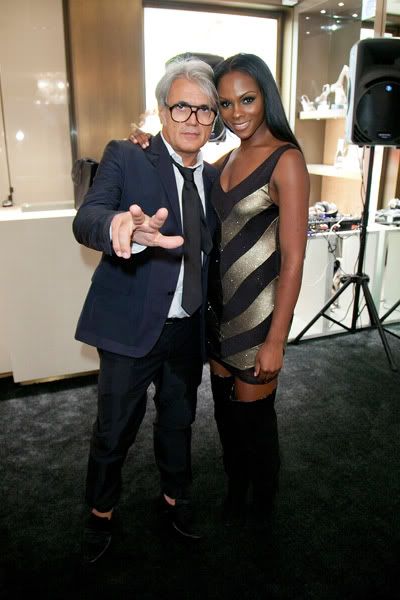 Not mad at the thigh-high
Giuseppe Zanotti
autographed
suede
boots
. Not feeling this gold and
black
dress
though.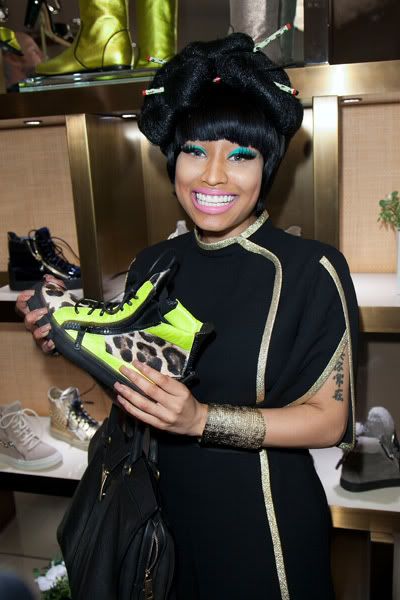 Nicki Minaj
also hit up the Giuseppe store before
she caused pandemonium over at Versace
with
Drake
and
Hov
.
She rocked her Geisha girl outfit and shopped it up for some
shoes
.
And over at the Prada celebration at the Prada boutique: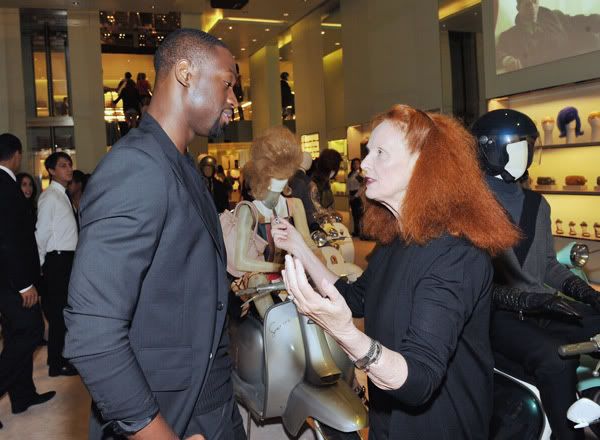 Dwyane Wade
chatted up
VOGUE's
creative director Grace Coddington.
Usher
and the
Biebs
hit up the Dolce & Gabbana boutique with a swarm of fans:
And
Lala & Carmelo
hit up D&G as well: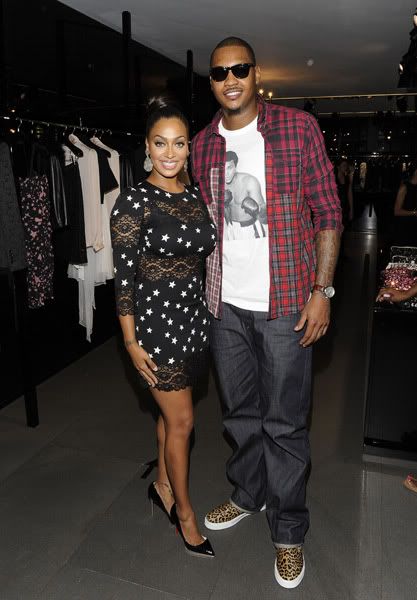 La rocked Dolce's hot stars and lace fitted
dress
for the occasion. Feel like Melo threw on whatever he saw in his closet last night.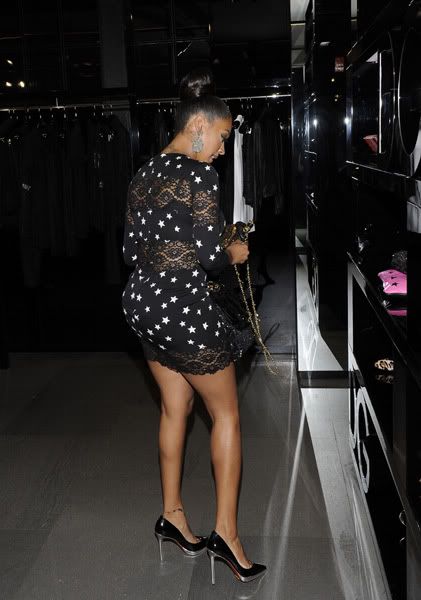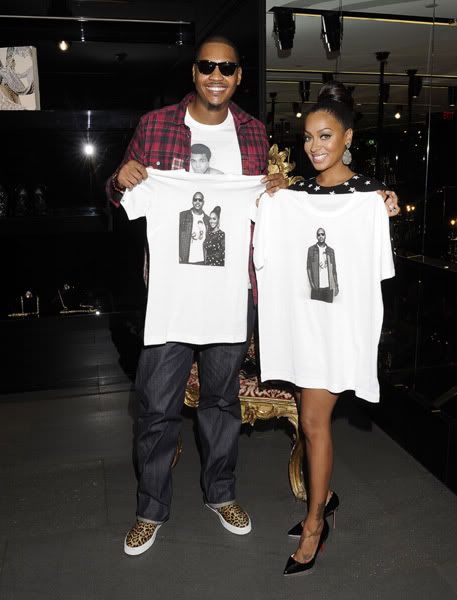 And they even got some cute t-shirts made with their pics.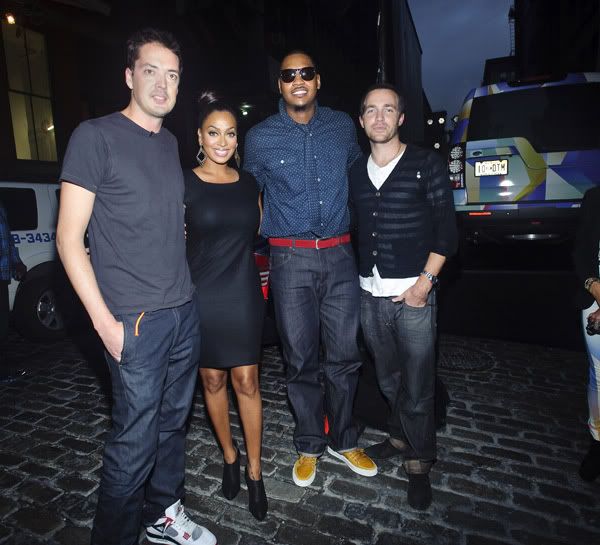 La chanhed clothes--of course--while at Rag & Bone's event at the Land Rover showroom. And she and Melo posed with the Rag & Bone designers
Marcus Wainwright and David Neville.
Things got modelicious over at Columbia + Jeffrey:
Sessilee Lopez
looked HOT in her black leather reptile dress, while
Russell Simmons
had his model chick
Melissa
George
there too:
And speaking of models: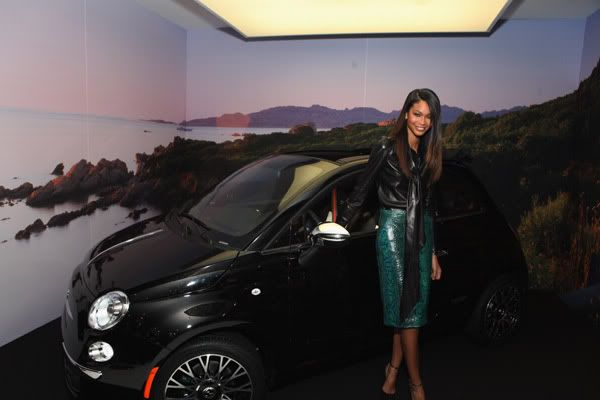 Chanel Iman
hit up the Gucci event--and posed in a Gucci designed smartcar.
Dressed in head to toe Gucci then changed it up. She also headed over to Sunglasses Boutique to don some shades: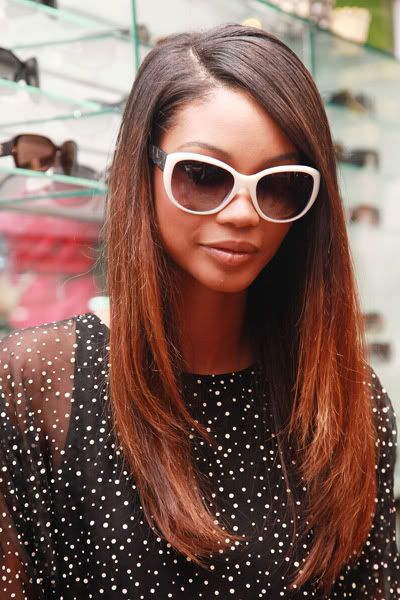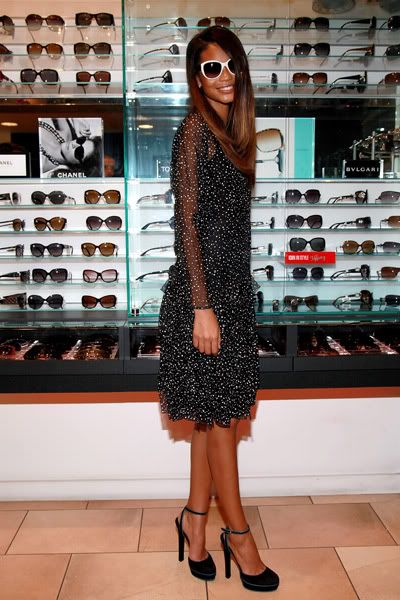 Intermix was poppin' with the Queen of Hip Hop Soul and the Queen of A-list styling: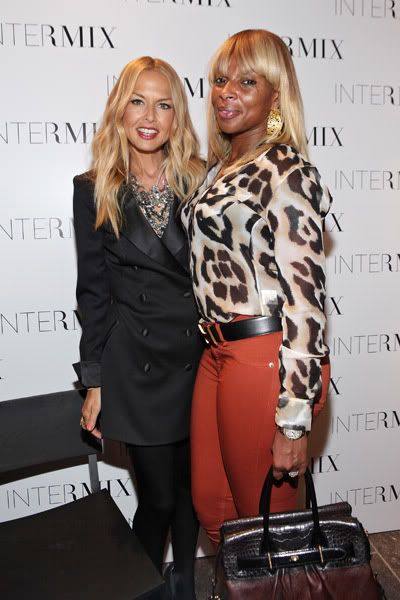 Rachel Zoe
and
MJB
shared a moment.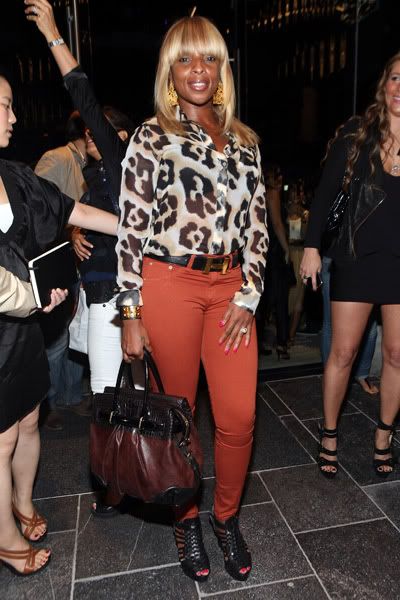 Hey Mary!
Macy's saw lots of designers (especially since many designers house their items at the department store) and celebs. Fashion partners
Rachel Roy
and NY Knick
Amar'e Stoudamire
hit the carpet. Looking suspiciously close too: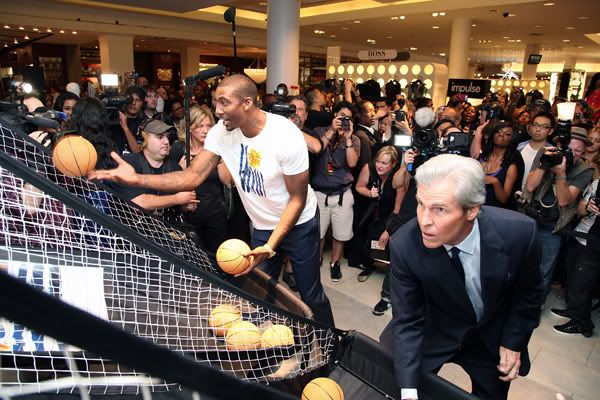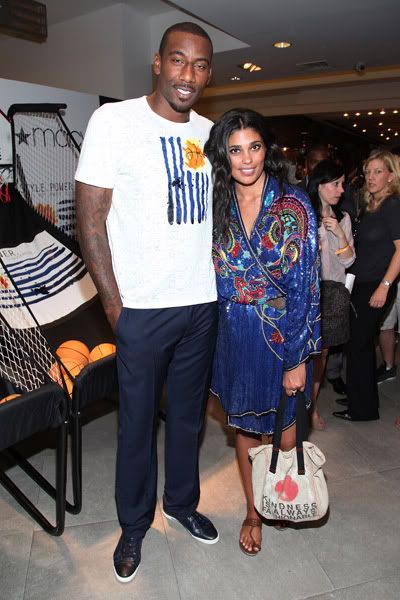 Amar'e hooped it up inside and snapped some pics with Ms. Roy. It wouldn't be the first time he stepped out on his baby mama who he's still with.
Ciara
anyone?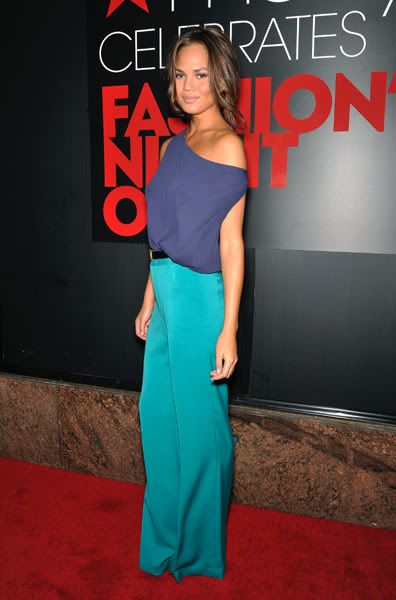 John Legend
's girlfriend (and model)
Christine Tiegen
popped up there too.
Over at the other department store Saks Fifth Avenue,
Chris Bosh
and Lady Bosh,
Adrienne
, had some fun: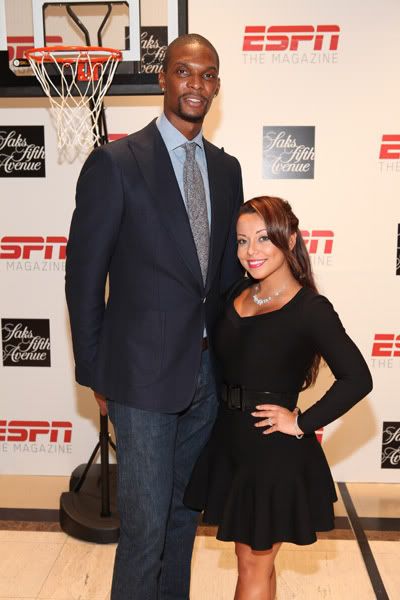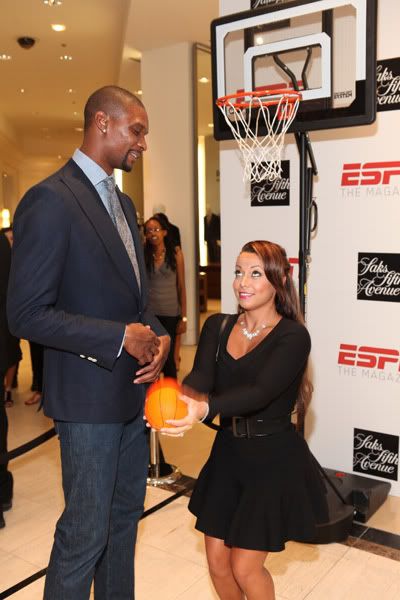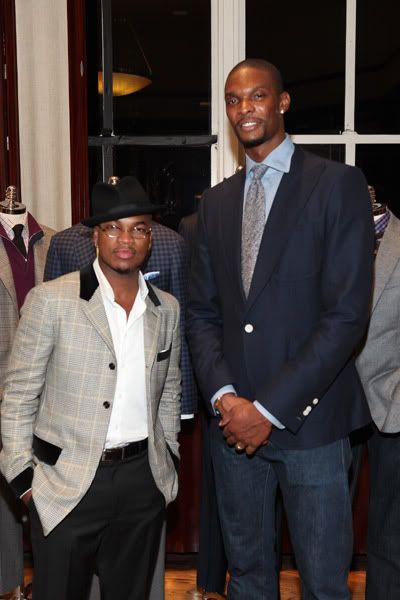 Ne-Yo
was there as well to perform.
More department store fun: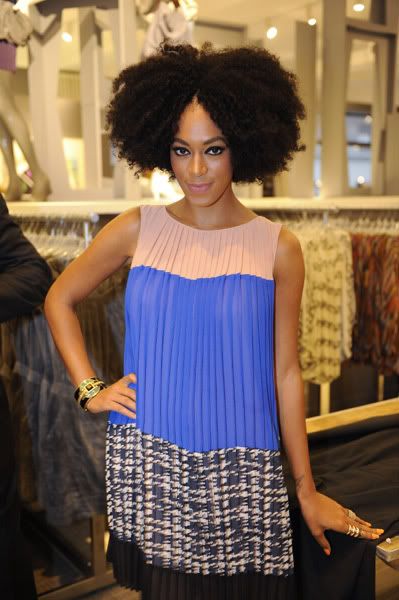 Solange
DJ'd it up at Lord & Taylor for the evening.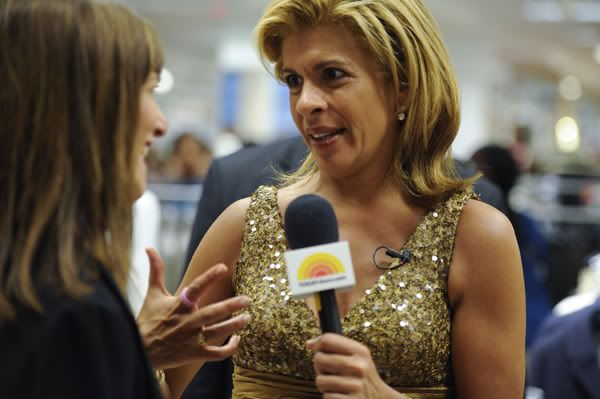 "Today Show"'s
Hoda Kotb
was around town nabbing interviews.
Model
Iman
looked gorgeous in Lanvin as she hit a few events last night at the Lanvin boutique and elsewhere.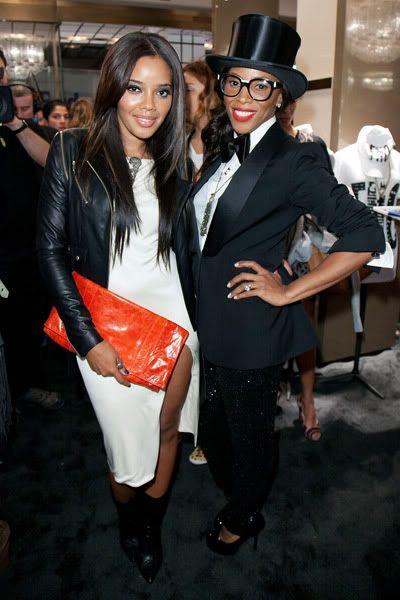 Angela Simmons
rocked a black and white look and posed with stylist
June Ambrose
as they spotted each other on the crazy streets.
Ange then hit up the Giuseppe boutique for shoes and ish.
The cast of Broadway's "The Mountaintop" chatted it up for the crowd at Girogio Armani: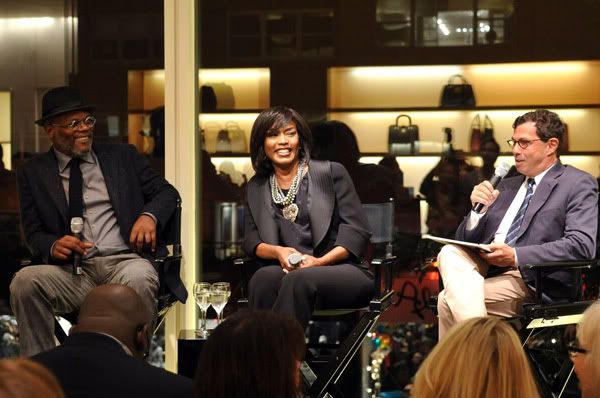 Co-stars
Angela Bassett
and
Samuel L. Jackson
laughed it up.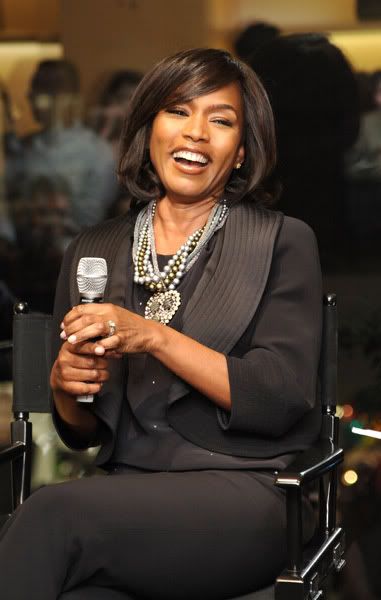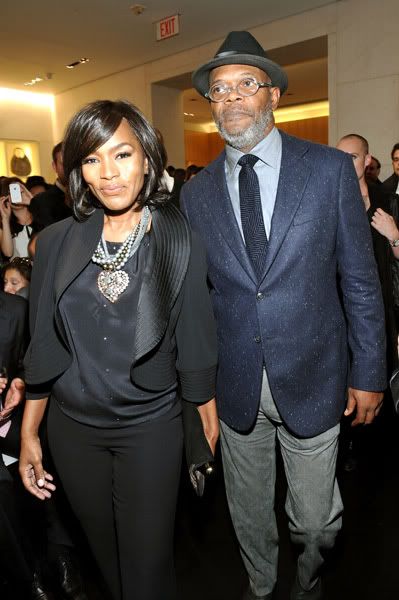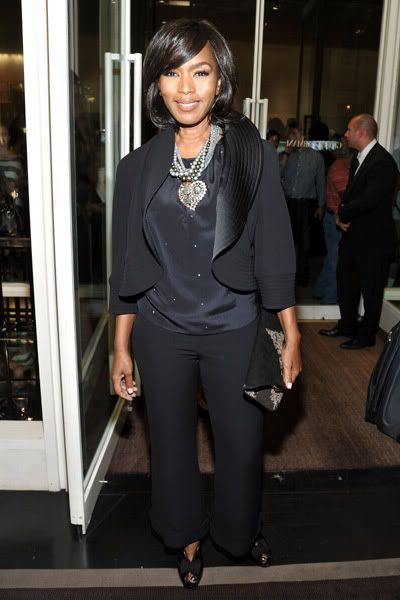 Loves her.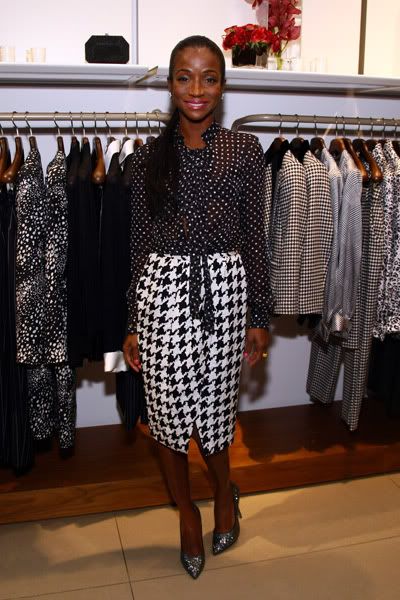 At the Ferragamo boutique, socialite and fashionista
Genvieve Jones
rocked a look from Ferragamo's new line and I'm loving how she mixed and matched the prints.
LL Cool J
and his wife
Simone
hosted a jewelry showcase for Simone's jewelry line Simone Smith Jewelry.
Singer
Alexandra Burke
kept it cutesy and flirty in this floral skirt and white button down and
hair
bun.
Designer
Nicole Miller
showed off her fab nude dress on
Tiffany Hines
at her FNO event last night.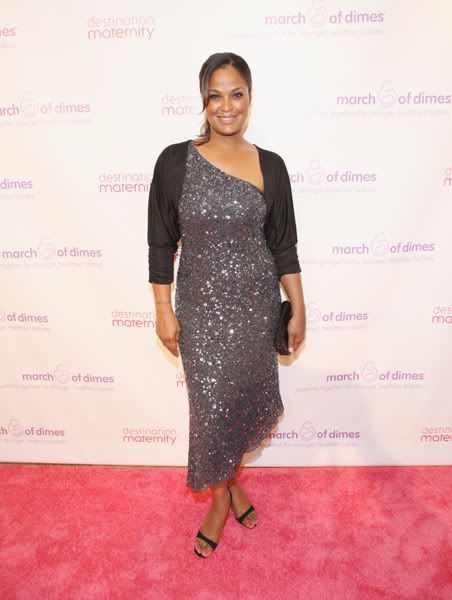 Now
Laila
, you know you could have come better than this.
CHECK OUT their gallery of celebs' own pics from last night
. More folks like
Ciara, Tracy Reese, Kimora
, and more!
We are Inspiring Social Hotness! via The YBF
Fashion ISH , NYFW