Fashion ISH: #NYFW Nicki Minaj Mobbed by Pysco Fashion Kenz & Barbz [Reblogged]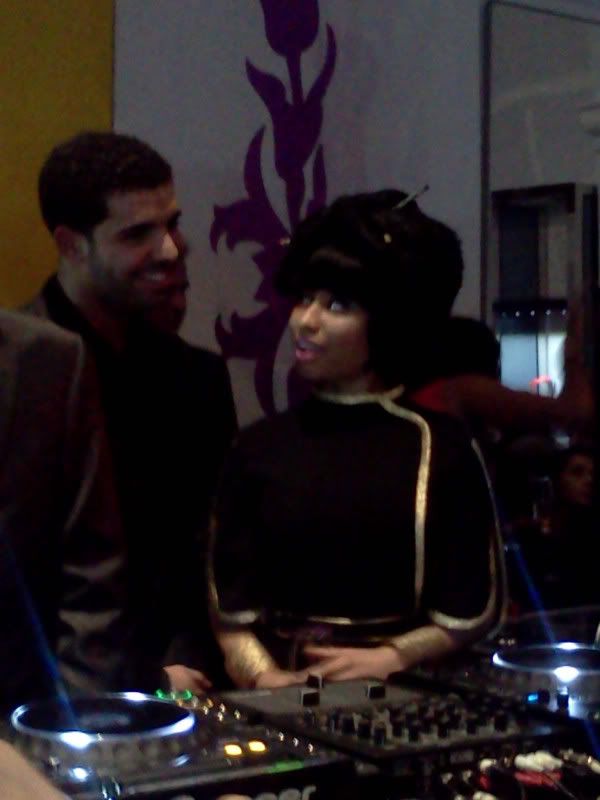 Leave it to
Nicki

Minaj
and her Barbz & Kenz to turn a typically only slightly rambunctious but with a touch of snob appeal type event into an all-out mob scene.
When
Drake
hit the 1's and 2's tonight at the Versace boutique on NY's 5th Avenue to help celebrate Fashion's Night Out,
Nicki
Minaj and
Jay-Z
stopped by to visit. And so did stacks on stacks of fans--causing a police controlled mob scene outside the store.
Pics and deets inside....
Most of the hundreds of fans outside never even got a whiff of inside the Versace store tonight. But the crowds were so large and spilling over into the streets, and the crowds inside were busting at the seams, we hear the police had to shut it down.
Drake make a guest appearance as a celeb DJ for tonight's event. And his Young Money labelmate Nicki stopped by. And so do Mr. Shawn Carter. Apparently that was all just too much star power for the fans to handle, because Nicki was whisked out of the store and on to the after parties once police started shutting down the hoopla.
Folks were all a-twitter about the madness going on. Here's some pics: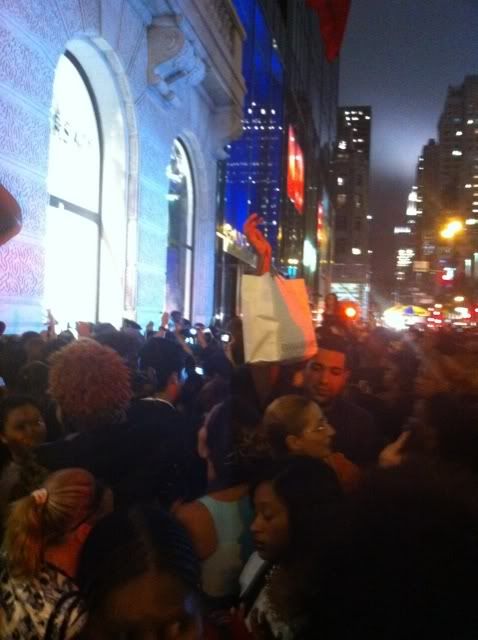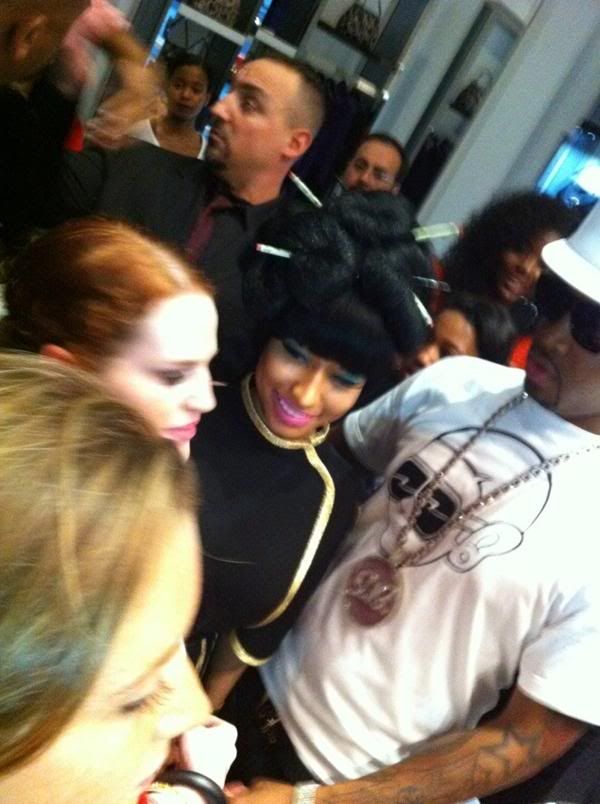 She rocked a Geisha look for the occasion. And I see her anger-management needing man Sarafee aint going NOWHERE.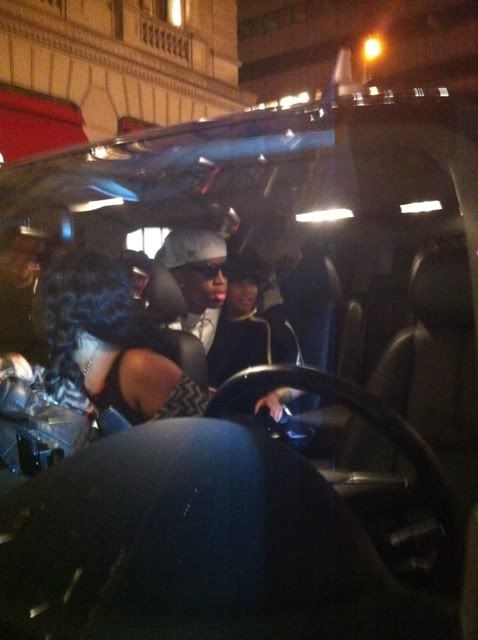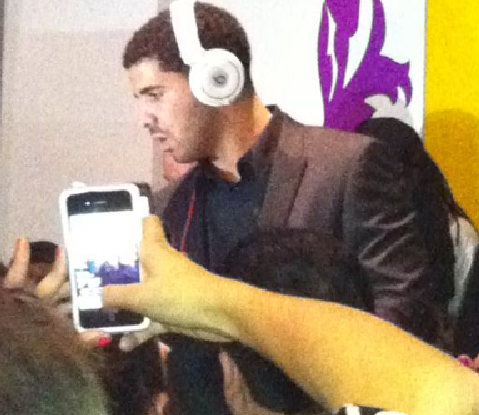 Nicki's fans tweeted her about mobbing her and trailing her all night: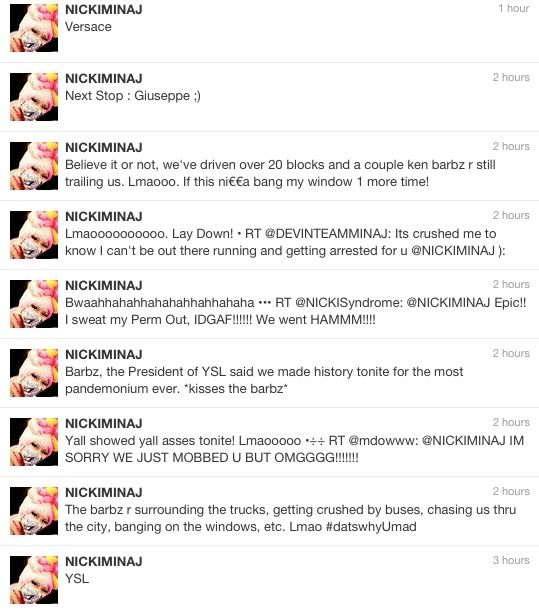 We are Inspiring Social Hotness! via The YBF
Fashion ISH , NYFW , Reblogged